How to Achieve a Well-Designed Bathroom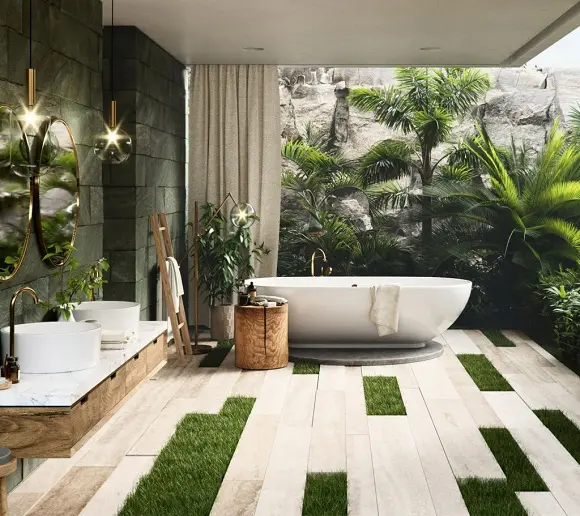 Bathrooms are important spaces, and it's important to get them right. One of the best ways to achieve this is with a good interior design service. Regardless of the size of your space, there are a lot of professionals available who can help you achieve the look you want. Some of these professionals also offer online design services, and many of them specialize in bathrooms.
The main factors to consider in bathroom design are colour and light. These two aspects should complement each other to create a well-designed space. You should also think about accents, such as plants or personal items. Accents are an easy way to add interest to a room. Using different types of materials in your bathroom design is also a great idea, as long as they are visually pleasing. It is also important to use the right fixtures and lighting to create a relaxing and calming environment.
Floating shelves are a great way to create functional storage space in your bathroom. These shelves can be placed above the toilet or sink, and they can double as decor. They can also serve as a place to hang towels. In this way, you can have a beautiful bathroom that is functional and stylish at the same time.
Artwork is also an essential part of bathroom interior design. This space is the perfect place to show off your style. Even if your space is small, you can find great pieces of art. Whether it's a painting or a photograph, you can make your bathroom look a whole lot more stylish. Just remember that you should choose the right pieces and don't forget about storage space. If you don't have enough space, you can always use bins or wicker baskets to store your items.
Another important feature of bathroom interior design is the bathtub. While it is a traditional feature, it can still look great in a modern bathroom. Designers are producing some interesting collections of bathtubs these days. They can be positioned right in front of a scenic view, or they can be placed on pebbled floors.
Bathrooms can be small or large, so you need to keep the space in mind when choosing design ideas. If you have a small bathroom, the challenge is creating storage. If space is limited, you can use alcoves or wooden racks above the door for your toiletries. Another good idea is to install a closet below your floating sink.
Adding art to the walls is another way to achieve the look you desire. A painting can add a certain level of interest to a space, so consider hanging a landscape painting or a collection of paintings. A mirror can also be a great decorative element. Mirrors come in many shapes and sizes, and they can define specific sections of a bathroom. Alternatively, you can have bespoke storage units made for your bathroom's space.
About Author